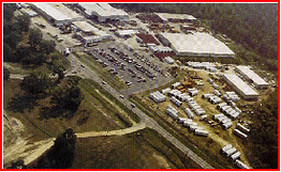 There is a reason why people buy a Taylor Waterstove®! Yes, we are in the south, but we have learned a lot about northern winters. Our family business has been in existence for over seventy years with the third generation in ownership now. We manufacture items that keep us in business year around and year after year. We manufacture items such as the Taylor Waterstove®, Taylor Grape Harvester, Taylor Grape Pruner, Taylor Storage Buildings and various other custom items. We are very diversified and will be here to serve you. That is not only a commitment; that is a passion we have.

The Waterstove® was first produced in the south in the early 70's because of the oil embargo. Farm tobacco drying fuel went from $ .10 per gallon to $1.00 per gallon. Old oil tanks and truck radiators became a luxury and were used to provide heat to dry tobacco. We were already displaying our farm equipment at the North Carolina State Fair and had a Waterstove® in our homes, so off to the fair we went.

For over thirty years now, we have learned a lot about northern winters. During this time a great dealer and distributor organization has been developed to sell and service over 83,000 satisfied customers across North America and around the world.

There is a reason why people buy the Taylor Waterstove®. We offer the best outdoor furnace because we have the most experience. Northern winters taught us to listen to our customers and that we had to service what we sold to make Taylor Waterstove® the best. We have the only stainless steel double pass flue and this just means more heat exposed to your tank of water; therefore, more heat to heat your home causing you to burn less wood. We only use a portion of our firebox and flue system to compute the BTU output of our Waterstove®. A large volume of water is an advantage to help retain those BTU's until you need them to heat your home or domestic hot water. Our furnace is eggshell tight with sprayed on urethane insulation so that virtually no heat escapes to the atmosphere and can be held for your use, thus requiring much less wood in a northern winter

Very little bending is required to load our stoves. We have a large door and our firebox is located at a comfortable height. These are very important features that allow the Taylor Waterstove® to burn larger pieces of wood and be easily accessible. Our customers have told us that they love the moist heat that our Waterstove® produces and the cheaper utility bill that comes as a result of having a Taylor Waterstove®. It can be conventiently located outside and requires no messy wood tracked indoors. Not only can you heat your home, but also your domestic hot water, workshops, buildings, swimming pools, hot tubs, etc. You see, there are many reasons why Taylor Waterstove® has sold more Waterstoves® than anyone else!
---